Basic Turnaround Cost | 3315 – Online Module Now Available
Our newest level 2 course is here!
We are happy to announce our next online module, Basic Turnaround Cost | 3315.
Following the Intro to Cost, this Basic Turnaround Cost training course is designed for individuals that do not have any turnaround Cost Management experience. This course will give you a basic understanding of the Cost Professional's roles and responsibilities during a Turnaround. This course will be a hybrid of lectures and hands-on activities.
Self Paced Online Module – Plus
What does this mean?
You always have full access to the Project Controls University course material. Plus, the course now includes 1-week access to our Custom Training Environment. This training environment gives you the opportunity to complete all lesson exercises directly from your browser. Microsoft Excel files needed for exercises in this class are provided in the custom training environment.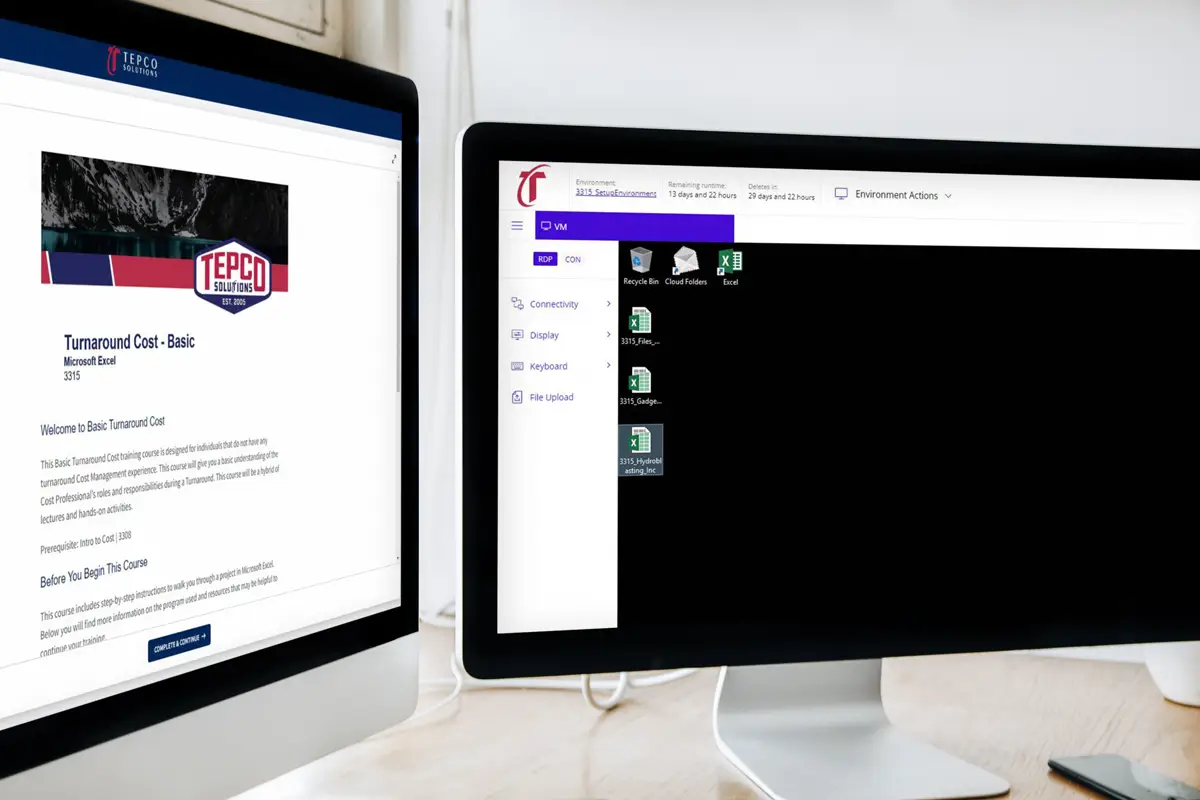 Recommended Equipment: Additional Computer Monitor
We recommend having an additional screen available to easily change views between the two browsers. Easily view your lessons and complete each exercise side by side.
Please contact us at training@tepco.us for any questions you may have.