Redefining Project Controls
Custom Integrated Project Control Solutions
We make complex processes simple by giving our clients the clarity they need to make sound business decisions.
At TEPCO Solutions, we specialize in integrated Project Controls solutions designed to maximize productivity, improve schedule cycle time, reduce costs, and achieve success in safely executing projects and turnarounds.
Our proven methods provide our clients with:
Accurate Plans

Realistic Schedules

Credible Budgets

Change Management Process

Risk Management & Mitigation
Fully Customized Solutions

Comprehensive Cost Control

Streamlined Processes

Highest Levels of Efficiency

Maximum Return on Assets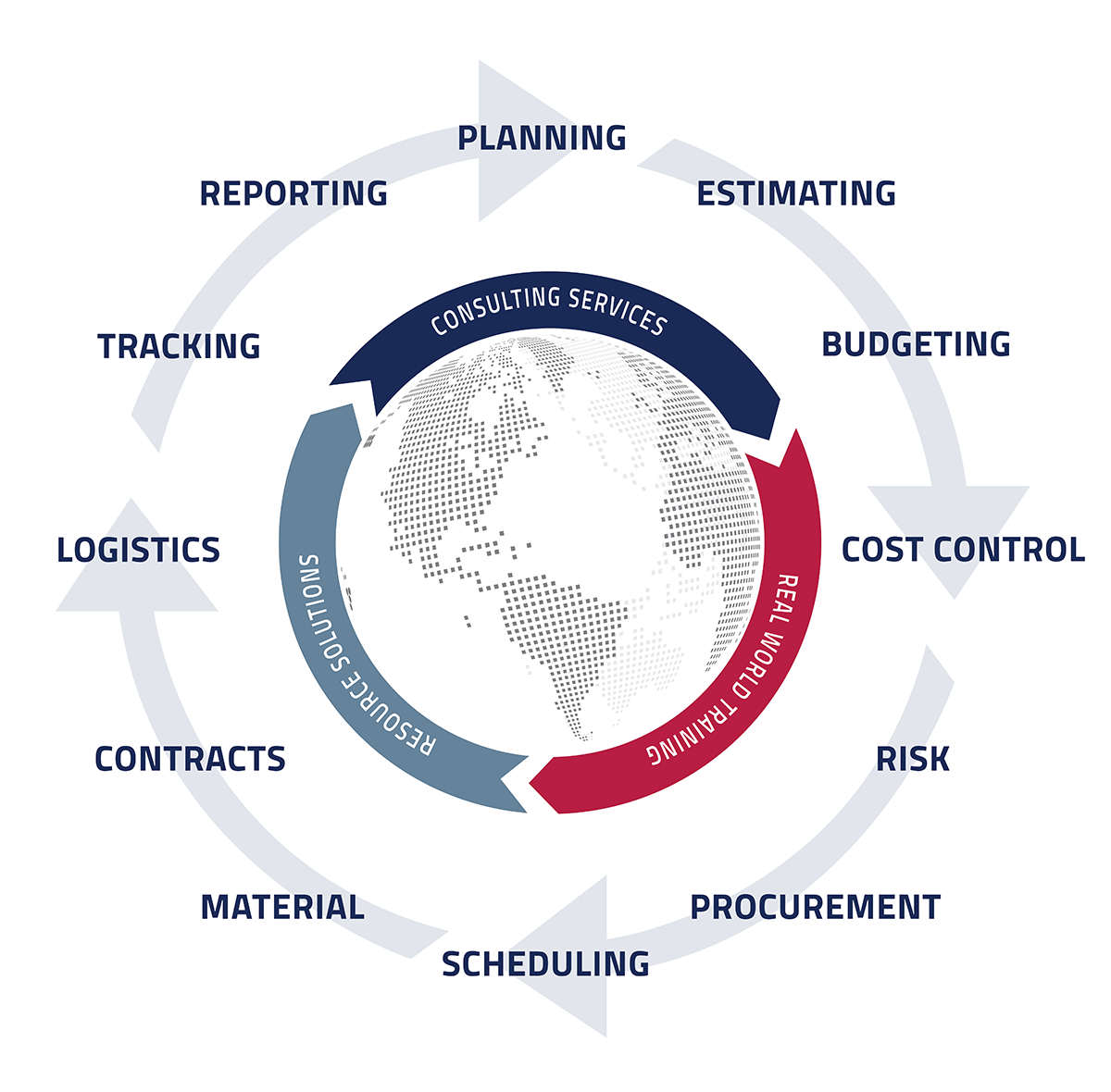 Diagnostic Assessment
Evaluate systems and processes to identify gaps and deficiencies
Implementation
Deploy intuitive solutions and procedures based on assessment findings
Training
Customize training based on your implemented integrated process
Documentation
Written processes and guidelines providing all users with a "roadmap" for reference
Resource Solutions
Experienced, qualified, and highly trained Project Controls professionals to perform the work onsite or remotely
Support
24/7 Help Desk Support for on-site users' technical needs and questions
Maintain
Report viable and accurate information by maintaining data integrity
Continuous Improvement
Continuous monitoring of the industry's trends and future forecasts to aggressively stay at the forefront of cutting edge technologies and new solution strategies
With over a century of combined years of industry experience matched by unparalleled wisdom, the Trainers and Team here at TEPCO Solutions provide a very rare and invaluable understanding of the Project Controls Industry. All sectors, streams, positions, project sizes, turnaround budgets, and other variables/conditions, have all been experienced, first-hand, leaving not many situations to identify as "unfamiliar".
We offer one-of-a-kind project controls training courses with instructors who offer real-world experience in order to best relate to the needs of participants. Our certified instructors offer effective techniques with a hands-on teaching approach that enhances retention of training material, thus allowing for a more efficient application of TEPCO Solutions' training for their specific project, turnaround, or maintenance needs. The course selection covers both methodologies and software products such as Primavera P6.
In-Person Training  |  Live Instructor-led Training  |  Online Self-Paced Module Training
Who We Are? Your Trusted Advisors
TEPCO is a multi-disciplined consulting company that provides a broad range of Remote/Onsite consulting services designed to mitigate risk and optimize value.
We stand apart from our competitors in our diverse range of services, our attention to client needs, company culture, core values, and supporting our people. Our team includes some of the most innovative, experienced, and qualified professionals you will find in the industry.
P6 Implementation Consultant
P6 Application Administrator – (Cloud or On-Premise) Maintain users, security profiles, and assess the skill level of new users. Maintain and monitoring data integrity to identify non-standard global data that must be removed from the database to ensure accurate reporting and database processing.
P6 Support / Help Desk – You have questions or need help troubleshooting P6 data; our team provides 24/7 technical support and onsite workshops.
Documentation – Develop Standard Operating Procedures (SOP), premise documents, and scheduling guidelines for P6 end-users and application administrators.
Software Implementation – Deploying P6 EPPM without the experience or up-front support could cause software reconfiguration and increased cost due to mistakes made early in the process. TEPCO provides technical consulting on new or upgrade implementations or advisor-level assistance depending on the requirements.
Schedule Development
TEPCO consultants have successfully developed and maintained CPM schedules for numerous clients onsite and remotely through online meetings and web-based scheduling software. With our remote scheduling services, you avoid onboarding, and per diem cost, and any other associated cost to be on location as cost savings. Still, we firmly believe the daily interaction is required in certain situations that may be presented.
Our consultant's extensive knowledge across the industry allows them to build credible schedules quickly, working with input from your team. Our ability to engage stakeholders is as important as our capabilities within the tool. Once developed, we work to transition our consultants with schedulers of applicable skill-level, if needed for updates, to minimize costs for the client organization.
Risk Management & Assessment
Schedules are typically complex and are essential in the development of "project baselines" required for tracking and reporting progress. It is critical the integrity of the schedule is in line with stakeholders' milestones, and the scope of the project is reflected as defined and satisfies the project requirements.
Despite the best planning and engagement of skilled project teams, schedules have risks that must be identified and managed throughout the project.
Tepco's expert staff can reduce risk by acting as an owner representative, providing quality assessment services to verify schedule compliance.
As owner's representatives, we become an integrated member of your team – assisting you in making important decisions along the way and utilizing our lessons learned and expertise to identify project risk and develop innovative solutions.
TEPCO Solutions provides the following services as a comprehensive means of determining confidence levels for project success:
Schedule Constructability Review – assess project schedules to ensure they satisfy the requirements outlined in the project scope of work and confirm that they meet the expectations of project stakeholders, satisfy technical and contractual requirements of performing the work.
Schedule Quality Review – inherited or poorly prepared schedules often require rebaselining to adequately measure progress, determine the effect of changes in scope, and forecast the completion of contractual milestones and overall completion dates.
Schedule Risk Workshop – workshops are used to facilitate the identification of the wide range of hazards that affect cost and schedule of the project. Subject matter experts and team members are used as the foundation for the risk assessment workshop to help ensure accuracy in identifying project risks and opportunities during the planning phase. Risk analysis are performed using the data to quantify the potential cost and schedule impacts.
Forensic Schedule Review – projects are subject to major schedule delays or claims that often impact the overall outcome of the project. Forensic schedule analysis provides a retrospective analysis that examines the schedule for later or earlier completion, identifies related disruption and acceleration, and apportions delay and gain and any additional costs. Forensic schedule reviews provide a deep dive into events using CPM schedule methods to establish the cause and extent of delays when the delays happened, and if there were missing elements or changes in the schedule that helped contribute to the delays.
Schedule Risk Analysis Framework
Schedule risk analysis aims to improve the predictability and performance of a project. It allows the project team an avenue to assess the likely impact of uncertainty and of individual risks on time to completion.
Know What to Expect
Documentation Required
Key Participants
Software Utilized
Timeline
Workshop Process
Deliverable Reporting
Planning Support
Our planning consultants offer true validation of quality plans and completely understand that accurate planning, tools and material recognition are the basis for accurate cost and schedule tracking. The TEPCO planning department offers insight and written processes for Scope Development, Validation, and Control throughout all phases of an event whether it is to identify packages, integrating deliverables for critical installations, or providing highly effective plans for your system startups and turnover, our planners bring life to your event.
Customizable Premises: including Planning, Logistics, and Materials, are Utilized by our Consultants to assist in setting an event's "rules of planning engagement."
Our project/turnaround integration: written processes and management have been developed and executed successfully at multiple facilities resulting in major cost savings.
Scope Development: Planning support provides proven tools and processes for transparent Scope Development that can be reviewed and challenged from your desk
Scope Validation: Our consultation demonstrates a scope validation process that is immediate and stops un-necessary planning and material purchases
Scope Control: With the tools and years of proven practices Scope control can be achieved from event Conception to closeout offering Management accurate reporting
Change management: planning support provides the ability to get detailed steps and time distributed cost in real-time, allowing your team visibility to accept or reject the change with impacts. TEPCO planning team members are cross-trained to utilize numerous planning software applications, assume the roles of Contract Maintenance Coordinators and Change Management Professionals for event execution
Remote Planning: With periodic site visits, Detailed Planning can be provided on-site or remotely if necessary.
Planner Training: Can be conducted virtually, onsite, or at our facility with hands-on methods
Cost Controls
With a solid foundation and years of experience, our cost development process utilizes a standard code of accounting structure to give our clients the base and clarity to start any event with confidence. From 50% down to your controlled budget, we ensure the cost development process is deployed to remove unexcepted cost and illuminate the embedded complexities that create confusion and overruns that generally are not seen until event completion.
Management of every purchase order deployed is a top priority to ensure your commitment has enough detail to:
Remove hidden cost with measurable line item detail
Deploy a visual representation of time distributed cost with tracking methods
Eliminate multiple purchase orders and consolidate efforts with a tactical bid process approach
Manage all change starting with the controlled (purchase order) budget, removing or adding scope as we monitor and report contingency rundown.
Track against the purchase order, giving us the ability to forecast based on standard scheduling and cost alignment practices
Overall cost controls support with reporting to ensure you see real-time cost with (TIC) Total Incurred Cost and accurate (ETC) Estimate to Complete.
Reporting
TEPCO has dedicated resources that solely focuses on the reporting processes. Our reporting initiative is focused on consolidation utilizing Power BI as the reporting platform. With the flexibility to consolidate schedule, cost, risk, and the change management process from multiple applications. We feel Power BI is the tool that brings it together and best visualizes the data to provide insights that every manager is looking for.
Excel tends to be the most utilized reporting tool across all industries today, and we can offer any assistance you may need to get data, perform calculations, and report in Excel correctly.
We can help with custom reports developed in P6 utilizing P6 Analytics, Oracle Report Writer, or moving the correct data out for external reporting applications. With a complete understanding of the P6 platform, we know how to query, and time distributed the data to obtain the information you need.
Our core philosophy is to provide highly qualified, trained and knowledgeable employees to clients that are continually supported through training and site visits. Through this practice employees continue to grow in their discipline and add value to the client.
Project Manager
Turnaround Manager
Project Controls Manager
Estimator
Planner / Scheduler
Cost Engineer
Scheduler
Contract Administrator
Material Manager
Field Planner
Quantity Surveyor
Buyer / Procurement Agent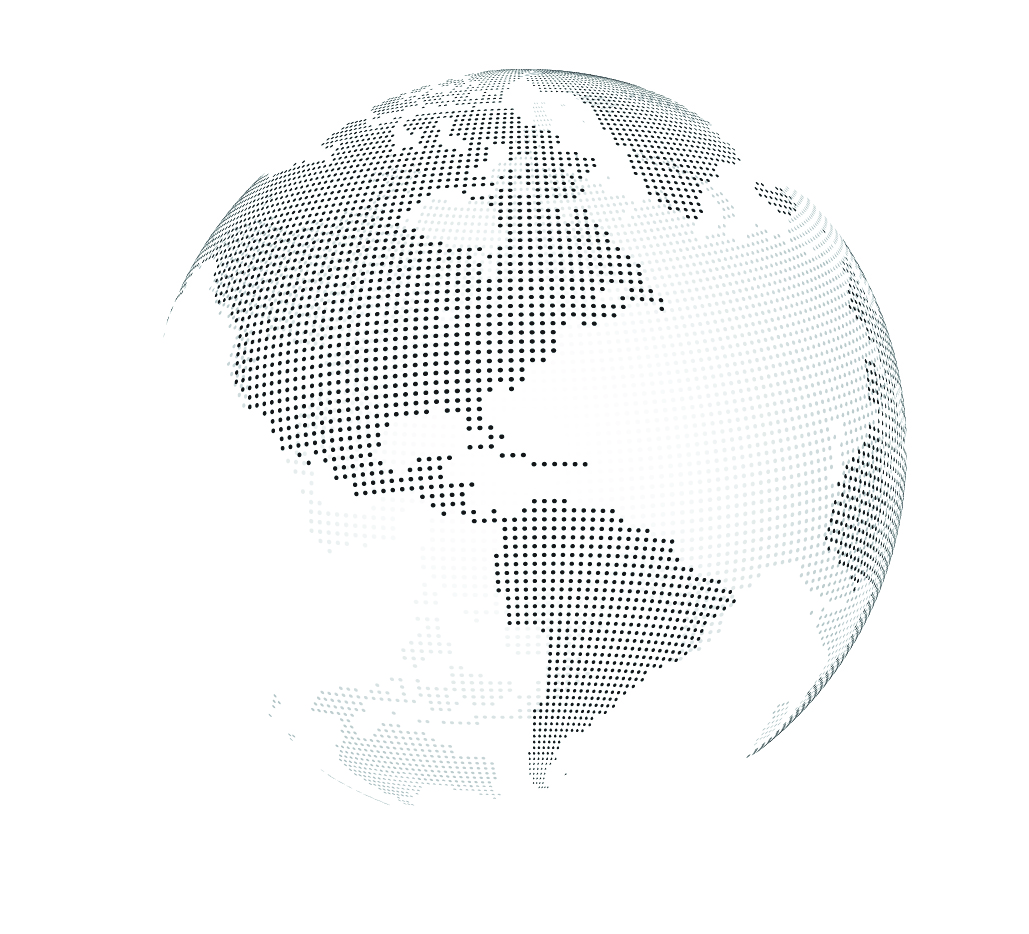 The Planning Solution
WorkPAK is a new application created for improving efficiency in all aspects of Project Controls. The need for a tool of this kind is everywhere and has been demanded for a long time. A planning and cost tool with the flexibility to support any site is imperative and will soon be the standard in the field.
WorkPAK provides a warehouse of past tasks for future reference with the ability to duplicate entire events quickly to save time and effort.
ControlPAK is partnered with TEPCO Solutions to bring the top producers in the industry to your fingertips.
• Work Packaging      • Material Management
• Cost Controls           • Change Management