Real World Training Experience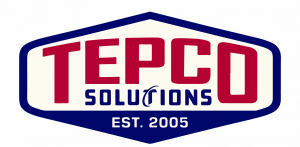 Training Course Information & Registration
1115 Basic Turnaround Planning
The Basic Planning course was created to give you the basic tools and information needed to create a detailed planner package and explain the importance of the role. During the (3) day course we will cover the importance of a "detailed" planner package, roles & responsibilities of a planner, change management for planners, and planner's impact on the schedule. These topics will successfully prepare you for your upcoming challenge as a Turnaround or Maintenance Planner.
Duration: 3 Days
Price: $1400
Virtual Set-Up Fee: An additional $75 fee will be applied to all online training classes.
Section 01:
• Introductions
• Preparation for Planning at a New Site
• Introduction to Event Phases
• Understanding Work Scope Development
• Prepare Walk Down Document Needs (P&ID, Isometrics, ITP, Blind List)
• Utilize Onsite Training Unit and Perform Job Walk Downs
• Complete Work Package Data Markups (P&ID's, Plot Plans, Picture Templates)
• Introduction to Planning Programs
• Introduction to Planning Templates
• Coding of Activities
• Use of Estimating Toolbox for Durations and Man Hour Entries
• Accurate BOM Creation
• Attaching Data to the Job Plan
• Data Warehousing and Data Mining of Solid Work Plans
Section 02:
• Assignment of Jobs for Planning
• Perform Job Walk Down Per Scope or Work List
• Work Package Data Markups (P&ID's, Plot Plans, Picture Templates)
• Create Complete Detailed Job Plan Using Materials and Tools
Provided
• Understanding and Performing Job Plan Validations
Section 03:
• Finalize Plan Validations
• Your Plan is Off to The Schedule and What That Means
• A Visit with The Schedulers
• Staffing, Budgeting, Material Requisitioning, Contractor Validations, and Execution
• A Visit with The Cost Department
After this course the student will be able to:
• Apply Learned Planning Processes in A Real-World Environment
• Understand Planning Processes from Scope Development to Schedule Importing
• Obtain 24 PDU's (Professional Development Units) to PMI (Project Management Institute)
• Create Turnaround and Maintenance Plans with Confidence
About TEPCO Solutions Training
With over a century of combined years of industry experience matched by unparalleled wisdom, the Trainers and Team here at TEPCO Solutions provide a very rare and invaluable understanding of the Project Controls Industry. All sectors, streams, positions, project sizes, turnaround budgets, and other variables/conditions, have all been experienced, first-hand, leaving not many situations to identify as "unfamiliar".
We offer one-of-a-kind project controls training courses with instructors who offer real-world experience in order to best relate to the needs of participants. Our certified instructors offer effective techniques with a hands-on teaching approach that enhances retention of training material, thus allowing for a more efficient application of TEPCO Solutions' training for their specific project, turnaround, or maintenance needs. The course selection covers both methodologies and software products such as Primavera P6.
Training at your Facility
Do you have a group of individuals that need training? Is your project controls group located out-of-state, or even out of the country? Does traveling to the TEPCO Solutions training facility cause an adverse impact on your time and/or budget? TEPCO Solutions can come to you! If you need training for six or more individuals, you will most likely find a benefit to having one of our trainers come to your facility or a facility near you.
Travel costs and time are reduced to only the trainer, avoiding the expense incurred with sending multiple employees to the TEPCO Solutions facility

We can utilize your training facility PCs, or we can provide training laptops

TEPCO Solutions training laptops are pre-configured with course materials and can be pre-shipped or brought with by the TEPCO Solutions trainer

Training can be conducted at your facility, or an external conference room can be rented, typically at a hotel
TEPCO Solutions offers live online training for those who cannot attend in person.  Our classes, both online and in-house, are taught by seasoned end users with real-world knowledge and experience.  This ensures that we provide the best up to date practical application use lead by instructors that truly know the tool, and where the concerns will be.  Our classes are always fully interactive, giving the student the ability to not only work in a live environment but also get immediate help with questions or issues.  Students can also see each other's problems as the class evolves, giving everyone the ability to learn from other students in the class.
Virtual Set-Up Fee: An additional $75 fee will be applied to all online training classes.
In summation, we at TEPCO Solutions hold true to the following Core Values:
We are a family and because individual employee actions affect everyone in that family, we strive to always do right in every situation.
We take initiative to continuously improve ourselves as individuals and as a company.
We are rigorously service minded and always go the "extra mile" for our clients and team.
We embrace our core deliverable of problem solving and present expert solutions the clients "need" instead of "want."
We promote enjoyment in work, day in and day out.
CONTACT US
866.204.2163  (toll free)
281.428.3726
507 East Cedar Bayou Lynchburg Road
Baytown, Texas 77521